Wow you exceeded the number of … Solución a ese gran problema.
por
11 de febrero del 2014 7:50 PM EST
/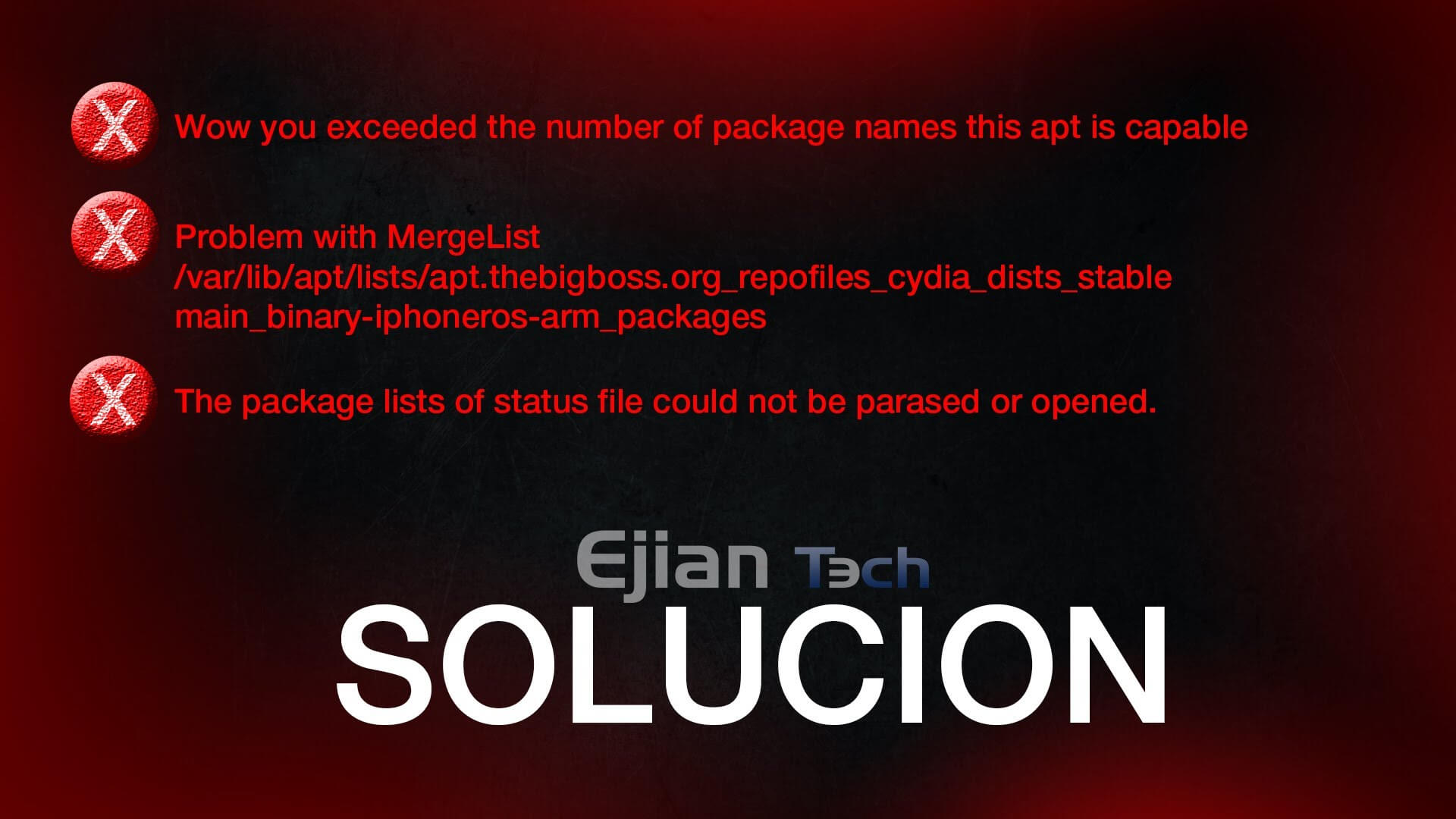 Un post que nadie pidió pero que a todos les va a servir, con la salida de el jailbreak para iOS 7, después de un poco de tiempo muchos usuarios han tenido este problema, y bueno son muchísimos, me eh encontrado respondiendo esta duda mas de 10 veces al día, así que por eso decidí hacer este post y vídeo.
Este problema es muy común, pero al parecer muchas personas no saben que hacer con el todavía, así que este post es para ustedes, espero les sirva.
http://www.youtube.com/watch?v=lxCzXa9m8Dg
Empezamos… este problema es muy común, y seguramente la mayoría ya lo conoce, es algo muy muy sencillo de resolver.
¿Por que pasa esto?
R.- Bueno esto es por que agregaron muchos Tweaks a la base de datos de Cydia, osea muchas repos. (no son tweaks instalados)
¿Como se resuelve?
R.- Solamente borrando repos hasta que cydia regrese a la normalidad.
Preguntas comunes.
Si tengo un tweak instalado de una repo, ¿se borra ese tweak cuando borro esa repo?
R.- No, los tweaks no se borran cuando borras la repo de donde los instalaste, lo que si pasa es que ya no vas a recibir actualizaciones de ese tweak por que ya no esta la repo para actualizar ese tweak.
¿Alguna solución a eso? (leer pregunta de arriba)
R.- si, solo borra ese tweak, y lo instalas de alguna repo que no borraste.