Theme: sink BLACK EDITION 1.0
por
8 de mayo del 2012 8:04 PM EST
/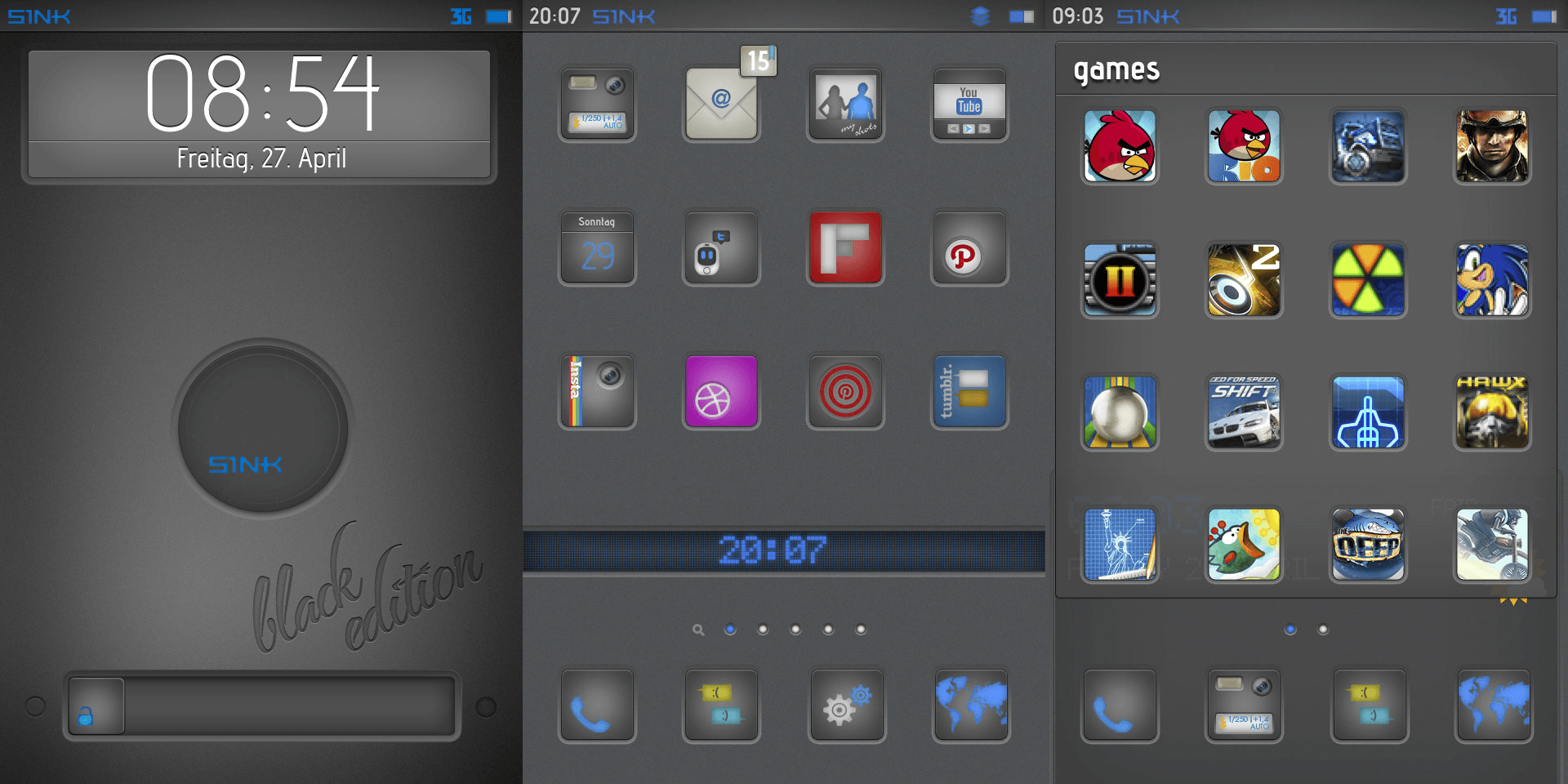 Hola amigos de iPhoneate, en esta ocasión tengo el agrado de presentarles este espectacular Tema de Cydia. Sink BE tiene una barra en el Springboard que dice el Tema en la hora en estilo Digital, bastantes Iconos de Cydia, 3 estilos de Dock, varios Widgets, Mods del Reloj, Tema de Color Keyboard, Notification Center, iPod.app y muchas cosas mas. Espero que les Guste.
Descargalo Gratis  de Nuestra Repo: http://iPhoneame.com/repo/
Requisitos:

Extras del Tema:
sink BIG CLOCK mod.
sink BE Color Keyboard.
sink BE GPS big dock.
sink BE LCD Banner widget.
sink BE Loadingscreens.
sink BE UIsounds.
sink foldericons HD.
sink foldericons SD.
Descargar:
Capturas: