Publican un video de un iPhone 7 Jet White
por
28 de diciembre del 2016 3:00 PM EST
/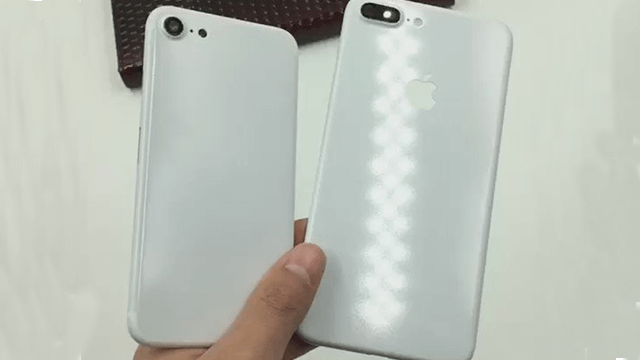 El blog japonés Mac Otakara difundió el mes pasado de fuentes no verificadas (proveedores taiwaneses de Apple) que se podría estar desarrollando una nueva opción de color blanco para el iPhone 7 y el iPhone 7 Plus. Pues en el día de ayer se difundió un video que daría cierta veracidad al rumor.
En el día de ayer, se publicó un video en Twitter que muestra a un iPhone  7 y iPhone 7 Plus con sus respectivas carcasas en color blanco, dándonos una indicación de cómo quedaría el rumoreado color blanco (Jet White) en los nuevos smartphones de la compañía de Cupertino. Las maquetas se obtuvieron claramente de un proveedor de terceros y estamos publicándolos sólo para informar y abrir debate.
Si bien esto sería un cambio bienvenido, no se sabe si el video es 100 % confiable, lo que da rienda suelta a la imaginación para pensar si se trata del iPhone 7 Jet White o no.
Could this be the Jet White iPhone 7? pic.twitter.com/pHoDiZ63ON

— Sonny Dickson (@SonnyDickson) December 27, 2016
Como muchas maquetas de iPhone 7 que vimos en el período previo a la presentación oficial, esta es muy probablemente una maqueta de terceros obtenida de uno de los distribuidores chinos. Por ejemplo, el modelo de iPhone 7 que se muestra en el video no tiene un logotipo de Apple en la parte posterior.
Suponiendo que Apple haya estado trabajando en un color Jet White para el iPhone 7 y iPhone 7 Plus, la nueva opción de color puede llegar a estar disponible después de haber pasado algún tiempo el año que viene.
Cómo verán, los rumores sobre el iPhone 7 siguen apareciendo y aún más cuando la semana pasada se filtró la información de que Apple probablemente hace una leve actualización a esta línea de smartphones junto con la salida del iPhone 8 en el próximo año.