Mail to Self te permite enviarte información a tu buzón de correo
por
7 de diciembre del 2014 9:28 AM EST
/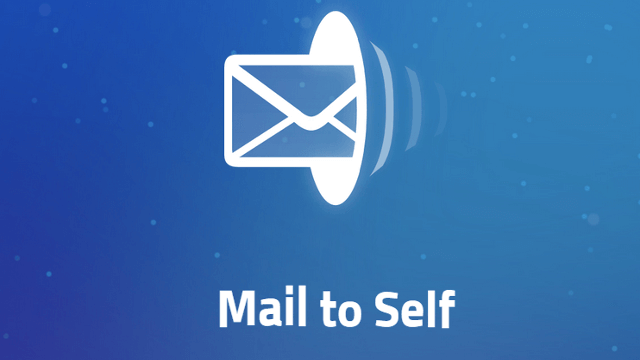 Existe la opción de favoritos, complementos o extensiones para guardar paginas posteriormente y también existe Mail to Self. Como su nombre lo indica explícitamente, es una aplicación que te permite enviarte información directamente a tu cuenta de correo electrónico desde una app o el navegador.
La app para iOS 8 o superior es una forma de no perder información o paginas favoritas de tus marcadores u otras cuentas y para esto tienes Mail to Self como un respaldo de todos los datos.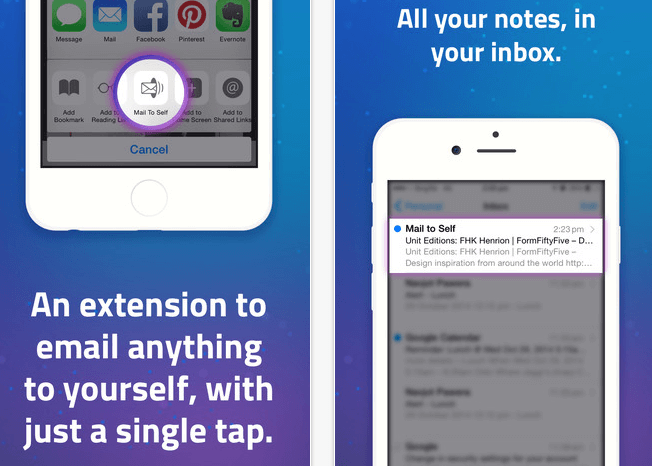 Como puedes ver en la captura anterior, la aplicación crea un botón para auto enviarse un email cuando quieras guardar algún sitio. A pesar de que es útil, el único inconveniente que algunas personas tendrían es usar su email para recibir todas estas páginas, sobre todo si lo hacen frecuentemente.
Yo recomendaría crear una regla en tu servicio de email y así todas las paginas o mensajes entrantes de Mail to Self se guardarían directamente en una carpeta o bien puedes usar un email solo para guardar todas las páginas que recibes y usar el servicio como organizador.
Mail to Self funciona para todos los dispositivos iOS, pesa un poco más de 11MB y es compatible con el iPhone 6.
¿Te interesa? Descárgala gratis desde la App Store