iPhone Care Pro: Protege, respalda y limpia tu iDevice
por
13 de diciembre del 2015 11:05 PM EST
/
iPhone Care Pro es una aplicación para OS X y para Windows el cual nos va a permitir transferir archivos entre nuestra computadora y nuestro iPhone de una manera muy fácil, así mismo tener muchas otras opciones que iTunes no nos da.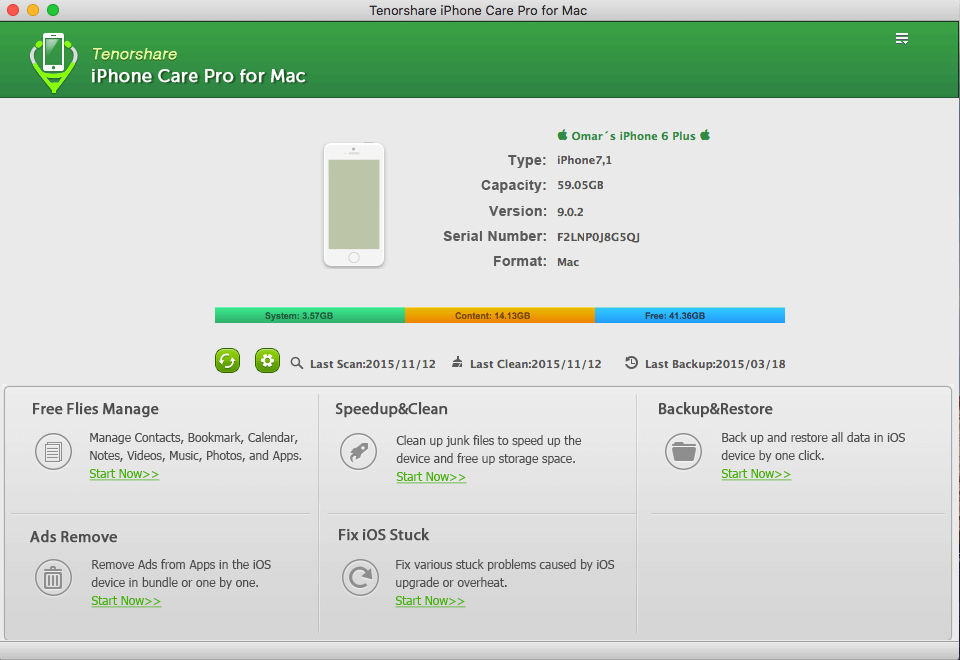 Descarga/Compra iPhone Care Pro para Mac
Descarga/Compra iPhone Care Pro para Windows
Función 1: Clean and Speed up Your iPhone, iPad and iPod.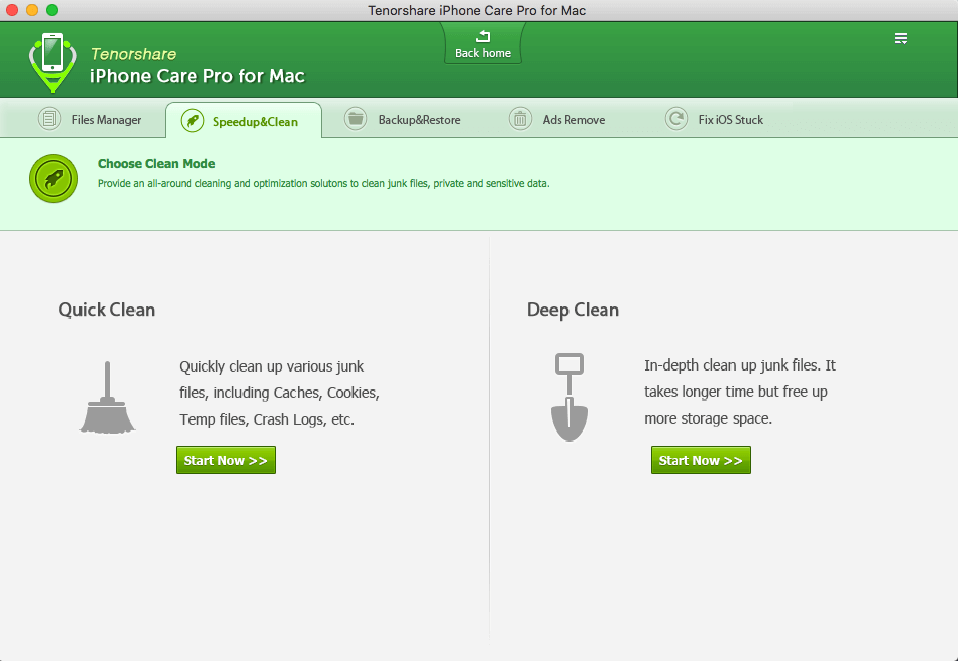 Una de las mejores funciones de este software es que puede limpiar y acelerar iPhone , iPad y iPod de manera que nuestros dispositivos funcionan de manera excelente y obtenemos más espacio cuando utilizamos esta herramienta. Tenemos dos tipos de limpieza, Limpieza rápida y Limpieza Profunda. En la opción rápida tenemos archivos nada importantes que ocupan espacio en nuestro dispositivo y que manualmente no podemos eliminar. En la opción de Limpieza Profunda tenemos mas opciones como el cache de Safari, historiales, etc.
Función 2: Files Manager.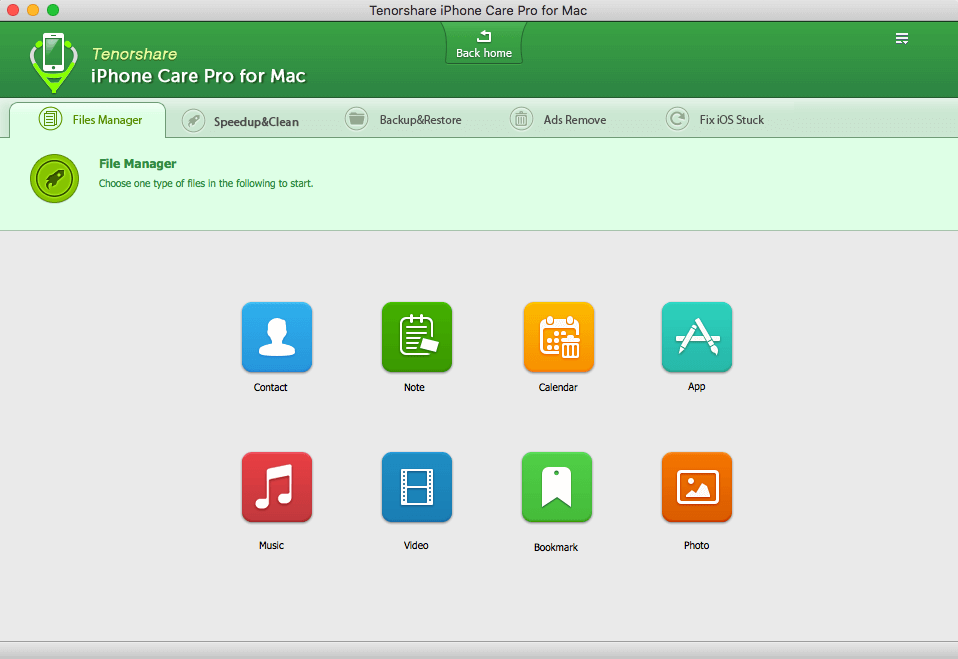 Este software todo en uno, también puede ser un de gestor de archivos. Es compatible para gestionar ( añadir, suprimir, exportación) 8 archivos tales como contactos , notas, calendario, aplicaciones , música, vídeo , marcador y fotos. Podemos transferir archivos de nuestro iPhone, iPod y iPad a nuestra computadora de una manera muy sencilla y también pasar archivos a nuestros iDevices.


Función 3: Backup & Restore.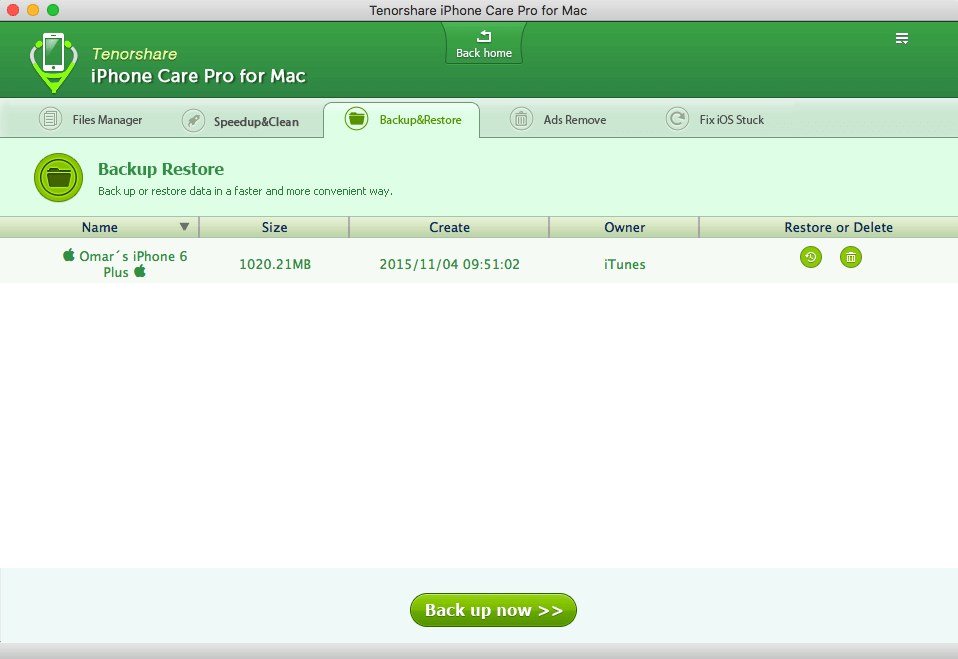 Este software es también una alternativa perfecta a iTunes para hacer una copia de seguridad y restaurar tu iPhone , iPad o iPod touch.
Función 4: Remove Ads.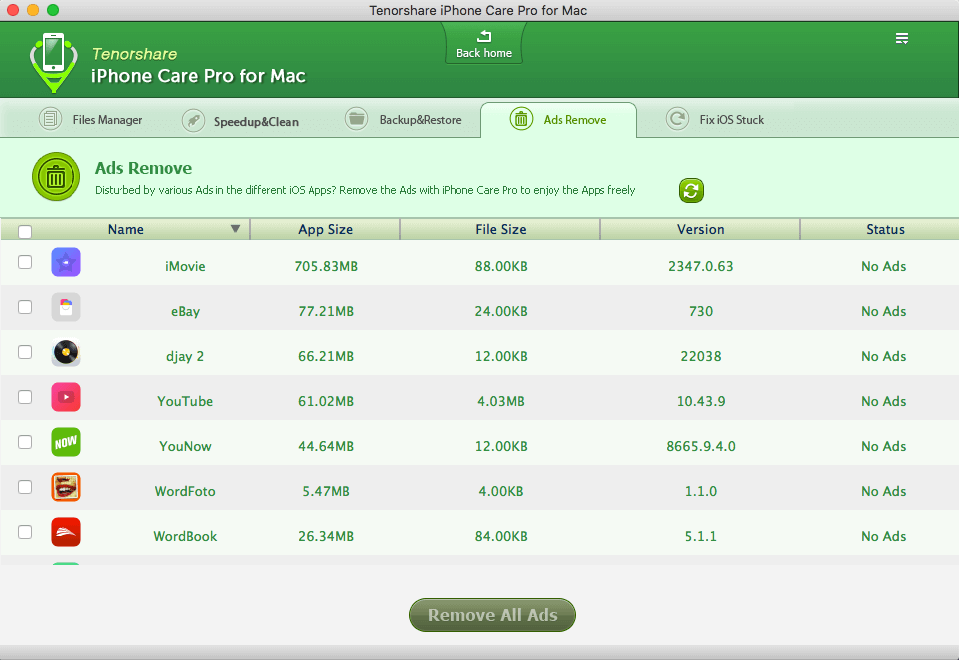 Con este software, nunca mas veremos anuncios inesperados en las aplicaciones ya que los podemos quitar con un simple click.
Función 5: Fix iOS Stuck.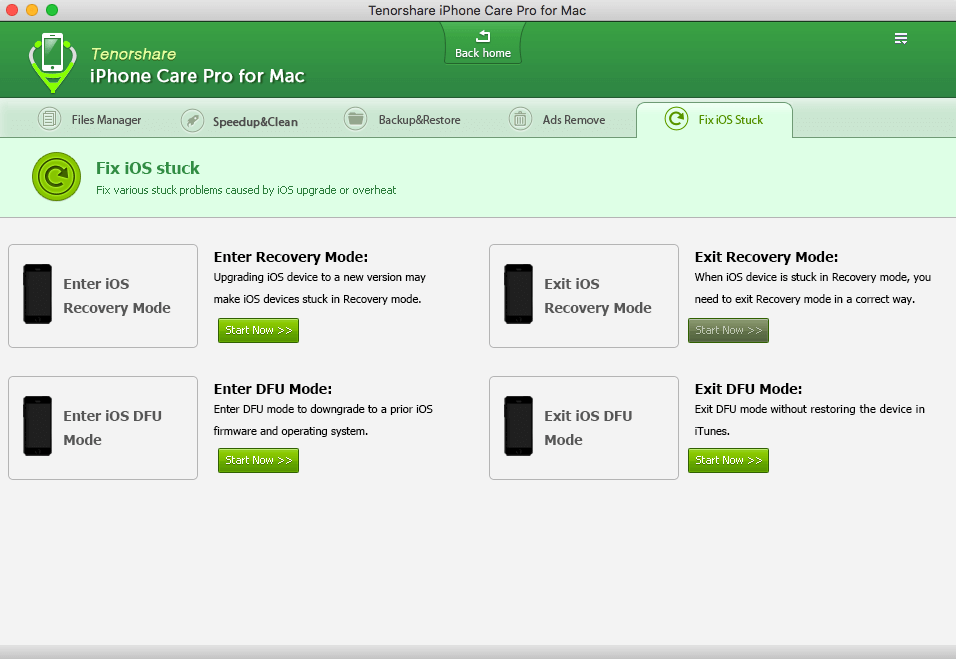 Esta es una gran función para las personas que no saben poner su dispositivo en modo DFU o en Modo de Recuperación o a veces no es tan sencillo hacerlo manualmente. Esta aplicación nos permite hacer eso dando un simple click para corregir algún error y reiniciar rápidamente nuestro iPhone o para restaurarlo en iTunes rápidamente.