Flashback ya ha infectado a más de 600.000 Macs
por
6 de abril del 2012 3:00 PM EST
/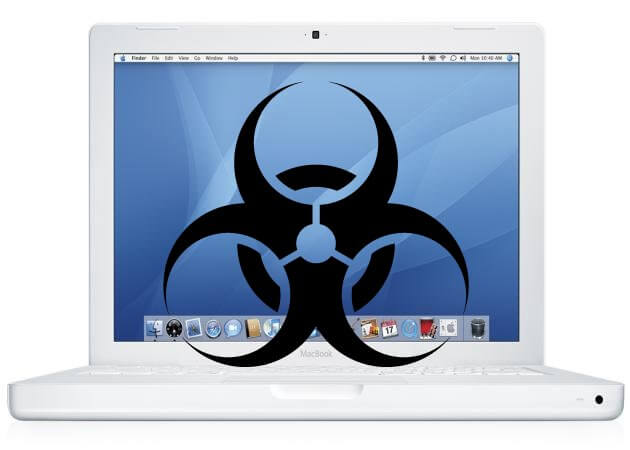 El número de virus es muy inferior a Windows, evidente, pero el que OS X cada vez esté más extendido hace que cada vez sean más las amenazas para este sistema operativo. Un nuevo Troyano parece haber irrumpido, y en poco tiempo ha infectado a más de 600.000 Macs en todo el mundo. No parece una amenaza seria para el sistema, pero el hecho de que esté programado en un lenguaje desconocido, y que no necesite la contraseña de administrador para nada hace que las alarmas hayan saltado. ¿Cómo sé si mi Mac está infectado? Sigue estos pasos y lo sabrás.
Primero ejecuta Terminal. Lo tienes dentro de Aplicaciones>Utilidades, pero si quieres acceder rápidamente ve a Spotlight y escribe terminal, y selecciónalo del listado de resultados.
Escribe
defaults read /Applications/Safari.app/Contents/Info LSEnvironment
Y pulse Enter, si el resultado obtenido es 
The domain/default pair of (/Applications/Safari.app/Contents/Info, LSEnvironment) does not exist
puedes seguir con el siguiente paso.
Ahora escribe 
defaults read ~/.MacOSX/environment DYLD_INSERT_LIBRARIES.
Si de nuevo te devuelve un error del tipo 
The domain/default pair of (/Users/paul/.MacOSX/environment, DYLD_INSERT_LIBRARIES) does not exist
Puedes ester tranquilo. Tu Mac no está infectado.
En caso de que alguno de los comandos introducidos no te hayan dado esos errores, sino que te han devuelto un valor, ve a la página F-Secure para conocer qué puedes hacer para librarte de este Troyano. A la espera de que Apple lance una actualización de seguridad, es lo único que podemos hacer.