Descarga Back to Bed, es la aplicación gratuita de esta semana!
por
7 de abril del 2015 11:35 AM EST
/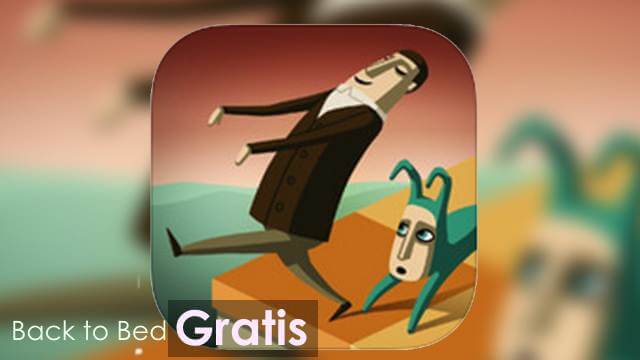 Si has jugado Monument Valley, este juego también te encantará. Y es que precisamente ayer les recomendábamos un interesante Top 5 de juegos freemium que pueden ir revisado y que "Back to Bed" forma parte de esta gran listo. Ahora el juego ya se encuentra disponible de manera gratuita como la recomendación de la semana por Apple.
El juego indie de puzle ha sido diseñado de manera artística y como podrás notar el mundo en que se desenvuelve el personaje, Bob, es completamente surrealista. El juego no está para nada mal, sin embargo parece ser una copia completa de Monument Valley, juego que llegó con este tipo de concepto y que ha tenido mucho éxito.
Back to Bed es un mundo mágico donde tendrás la misión de usar objetos para guiar a Bob hasta su cama. ¿Te suena fácil, no? Pues no lo es! Los gráficos 3D hacen que el juego sea aún más interesante y mezcla elementos del mundo real con toques raros que incluso pueden parecen aterradores.
Ahora que el juego está gratuito por una semana, es tu oportunidad para descargarlo, aprovecharlo y demostrar tus habilidades, sobre todo paciencia. Back to Bed ha sido reconocido por muchas nominaciones, ganador de premios y finalista entre lista de los mejores juegos.
Para descargar Back to Bed necesitas 125MB con iOS 7.0 al menos en tu dispositivo. Descárgalo ahora gratis!