Como podría ser un iPhone de 4 pulgadas
por
11 de abril del 2012 1:06 PM EDT
/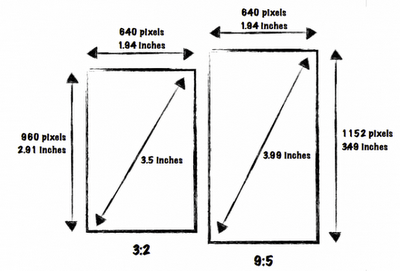 Ya hace muchos que  todos queremos o la mayoría que el próximo iPhone tenga una pantalla mas grande mínimo 4 pulgadas. Desde que se lanzo el primer iPhone la pantalla ha sido de 3.5 . Pero quizás algunos se preguntan como seria un futuro iPhone con una pantalla de 4 pulgadas. Bueno pues aquí les traigo un par de imágenes en comparación a la pantalla de 3.5 para que vean la diferencia y en que cambiaría.

Estas imágenes que verán fueron publicadas por un usuario en el foro de The Vergen The Verge forums, en el cual publico algunas maquetas de cómo podría ser un iPhone con una pantalla de 4 pulgadas.  Las dimensiones son las mismas pero con un aumento en el lado mas largo, lo cual tendrá una resolución de 640 x 1152.
Estas imágenes son  bastante extravagante y es improbable que se realizará en parte debido a los problemas para los desarrolladores: los desarrolladores debería reescribir sus aplicaciones a fin de aprovechar los píxeles adicionales.
A continuación puedes ver más imágenes para explicar lo grande que sería tener una pantalla de 4″ en un iPhone: