Cómo ejecutar AppleScript en Mac OS X con osascript
por
20 de agosto del 2016 3:12 PM EST
/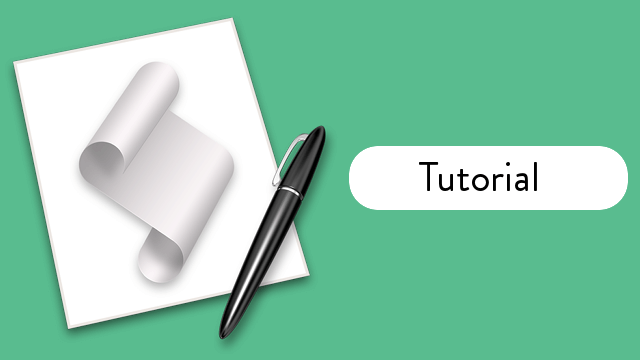 Los usuarios de Mac pueden ejecutar  un AppleScript desde la línea de comandos si lo desea, por medio de un archivo de script o bien dar sentencias osascript por medio de un script de texto plano. Esto puede ser útil para muchos propósitos, pero debe ser especialmente agradable para los usuarios que pasan mucho tiempo en la línea de comandos o que realizan tareas de administración remota con ssh.

El comando osascript ejecutará cualquier script de OSA y si bien nos estamos centrando en AppleScript, se puede utilizar osascript para ejecutar Javascript.
Ejecución de archivos de comandos AppleScript desde la línea de comandos
Para ejecutar un archivo de secuencia de comandos de AppleScript de la Terminal en Mac OS, simplemente ubica el osascript a la ruta del archivo de comandos .scpt de este modo:
/ejemplo/directorio/a/AppleScript.scpt osascript
Por ejemplo, si has guardado este script para conectarte automáticamente a una VPN como un archivo de secuencia de comandos en lugar de una aplicación, podrías señalar el comando osascript directamente en el archivo para ejecutarlo. Puede lanzar cualquier archivo .scpt simplemente señalando el comando osascript en el directorio correcto.
Ejecución de secuencia de comandos de AppleScript directamente desde Terminal
Para ejecutar un script específico de AppleScript o una declaración sin haberla guardado como archivo .scpt, puedes utilizar simplemente el indicador -e y luego las comillas simples y dobles necesarias para citar correctamente y salir de la secuencia de comandos.
A continuación te mostraremos algunos ejemplos:
osascript -e 'display dialog "Hola from iphoneate.com" with title "Hola"'
Se mostrará un cuadro de diálogo diciendo "Hola"
osascript -e 'tell app "Finder" to make new Finder window'
Se abrirá una nueva ventana de Finder
osascript -e "set volume 0"
Se silencia el volumen del sistema.
Cualquier persona interesada en aprender más acerca de AppleScript puede encontrar una gran cantidad de información, sintaxis, comandos y guías útiles en la aplicación de editor de secuencia de comandos  que se incluye en con MacOS y Mac OS X.