System and Security Info app de seguridad para iOS
por
10 de mayo del 2016 3:00 PM EST
/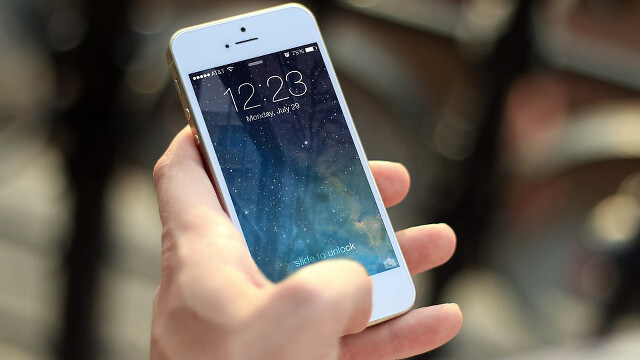 Desde este fin de semana se encuentra disponible la app System and Security Info que nos protegerá de distintos tipos de amenazas malware y otras cuestiones de seguridad que puedan perjudicar nuestra privacidad digital. Esta app es altamente recomendable para aquellos usuarios con dispositivos jailbroken en donde la seguridad está altamente amenazada.
La aplicación de seguridad informática se estrenó este fin de semana en la App Store de Apple y proporciona una gran cantidad de detalles acerca de tu iPhone. System and Security Info muestra el uso de tu CPU, memoria y disco, así como un administrador de tareas que muestra una lista de todos los procesos en ejecución. Por el lado de la seguridad , la aplicación te puede informar si el dispositivo ha sido comprometido o posiblemente infectado por cualquier malware.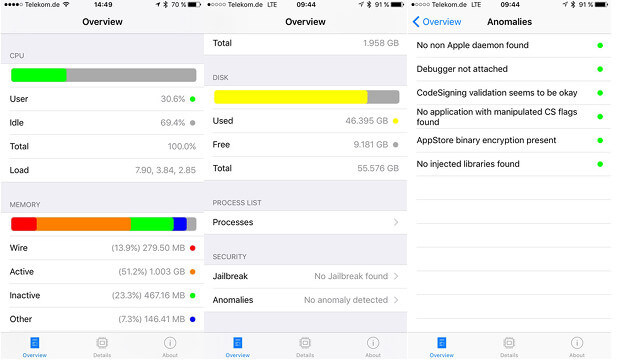 Mucha de la información en la aplicación es básica y fácil de entender. Una luz verde junto a un elemento específico significa que está todo en orden. Una luz roja significa que podría haber un problema de seguridad potencial. La aplicación también te permitirá saber si el dispositivo ha sido desbloqueado.
Apple, Google y otros desarrolladores de software están luchando constantemente para evitar que aplicaciones malware se filtren en sus tiendas de aplicaciones y por consiguiente en diversos dispositivos. El sistema operativo de Apple iOS se ha considerado generalmente más seguro que Android de Google, ya que Apple ofrece un proceso estricto para aprobar aplicaciones, pero ciertos tipos de malware han logrado infectar a varios dispositivos de Apple, incluso aquellos que no han sido jailbroken.
La aplicación también determina si el código de programación en iOS ha sido firmado digitalmente por la propia Apple para corroborar que no se encuentra alterado en ninguna parte.
System and Security Info tiene un descuento promocional del 50%, pero es solo temporal, así que aprovecha ahora que está a 0,99 €.