Ahora es Randy Ubillos quien se va de Apple después de dos décadas
por
23 de abril del 2015 5:50 PM EDT
/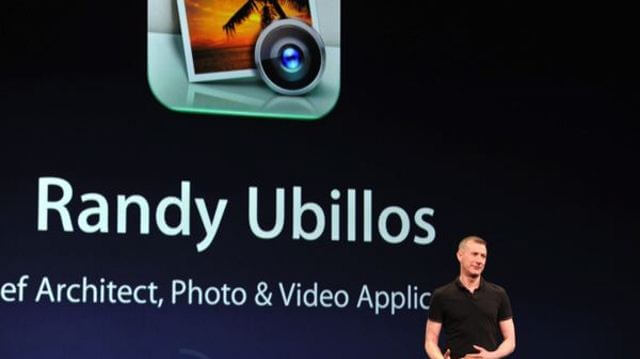 Quizá no hayan escuchado hablar sobre Randy Ubillos, pero si les menciono a Final Cut Pro seguramente sabrán que este personaje está muy relacionado al software y sobre todo a Apple. Y es que se trata del creador de la interesante herramienta de Adobe Premier que recientemente se ha actualizado pero que después de más de dos décadas de trabajo, Ubillos finalmente anuncia su salida de la compañía.
Últimamente como que en Apple ha habido mucho movimiento de personal que anuncia su retiro, pero de la misma forma otros toman sus posiciones y siguen contratando ejecutivos de otras compañías.
En solo esta semana hemos sido testigos del cambio de posición de Steve Dowling que tomará el lugar de Natalie Kerris, nuevas contrataciones para el equipo encargado de la tecnología de Siri – aparentemente – y ahora otro ejecutivo que publica en Twitter que tratará de buscar su retiro.
After an amazing 20 years working on Apple products, today is my last day. I look forward to retirement and the adventures ahead. 🙂

— Randy Ubillos (@ubillos) abril 23, 2015
Ubillos inicialmente se ha desarrollado como encargado de Adobe Premier, luego estuvo un tiempo en Macromedia –el popular software y herramientas para hacer webs – donde estuvo ayudando al desarrollo de Keygrip lo que ahora se conoce como Final Cut.
Fue después que Apple comprara la herramienta y el equipo completo de trabajo por lo que Ubillos, y otros, fueran nombrados como miembros de Apple oficialmente.
Pero su trabajo no ha parado ahí. Ubillos fue responsable de iMovie y Aperture mientras estaba en la compañía, pero hoy será el último día de trabajo del ingeniero que personalmente lo ha dado a conocer en la red social. ¿Quien tomará su lugar?