Qué quieren los profesionales de la nueva Mac Pro modular de Apple
por
10 de mayo del 2017 6:41 PM EST
/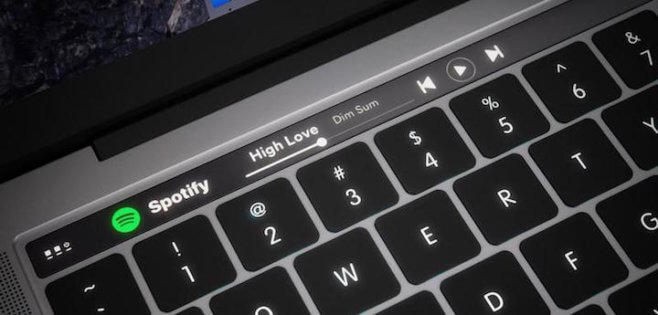 Muchos de los profesionales en la actualidad, no utilizan una Mac Pro y en vez utilizan un iMac o una MacBook Pro debido al hardware Mac Pro viejo (y algunos han saltado a Hackintosh). Entonces, algunos de los profesionales parecen contentos con la actual mezcla de MacBook Pro y iMacs.
Para el fotógrafo Richard Bernabe, el anuncio de una nueva pantalla externa fabricada por Apple es más intrigante si la empresa cumple con sus necesidades.
A continuación les presentaremos algunas preguntas que le hicieron a algunos profesionales, incluyendo lo que les gustaría ver en el nuevo Mac Pro modular, y también qué Mac están utilizando actualmente para tener una idea de qué diseño tiene.
Paul Haddad
Es co-fundador de @Tapbots, una compañía de desarrollo de aplicaciones iOS y Mac que actualmente trabaja en el galardonado Tweetbot para iOS y Mac y Pastebot para Mac.
Dijo que necesitaba núcleos más rápidos de la CPU. Que ha estado
 compilando códigos durante todo el día y la actual Mac Pro de 12 núcleos es una bestia en hacer grandes compilaciones; pero al hacer pequeñas compilaciones que gravan sólo un núcleo o dos se empieza a sentir su edad.
Además recalcó que no quiere comprar una nueva máquina de $ 5k porque Apple decide que alguna nueva característica requiere BT 6.0 y no puede cambiar en una tarjeta de reemplazo de $ 100 para probarlo. 
Aaron Blaise
Aaron recientemente sirvió como Supervisor de animación en 2D y diseñador de personajes para ´´The Bear and the Hare´´; y actualmente está trabajando en un nuevo cortometraje de animación, una vez más involucrando a los osos llamados "Snow Bear".
Expresó que había estado usando la torre modular MacPro anterior durante años atras. Dice que le encanta la máquina ya que es demasiado veloz. Todavía trabaja grande para la ilustración y la pintura digitales en Photoshop.
Aaron Blaise había comprado el nuevo Mac Pro, y cuando Apple anuncia que van a sacar una con una nueva modular; su reacción fue algo de decepción. De igual manera, está contento con su Mac Pro pero si hay algo que le faltara sería
Un almacenamiento de disco duro fácilmente expansible

Una tarjeta gráfica actualizable.
Dmitry Novikov
Es el director de MacPaw, una compañía de desarrollo de software con sede en Ucrania y los fabricantes de CleanMyMac, Gemini, Hider, CleanMyDrive, Listen, CleanMyPC y más recientemente, el servicio de suscripción de aplicaciones Setapp.
Habló de que Apple ya fabricaba un Mac Pro modular que era muy popular entre ciertos usuarios. El único problema era que los módulos del sistema eran limitados. Sí, podría actualizar su Mac Pro, sería genial. La principal ventaja de los productos de Apple es la simplicidad, pero impone sus limitaciones en la elección de hardware. El problema con la actual generación de Mac Pro es que es sólo un Mac más potente.
Expuso que no cree que sea suficiente para que Apple desarrolle la especificación y la certificación para el hardware de Mac, ya que creará dificultades para los proveedores. Los Macbooks ya son lo suficientemente potentes para tareas complicadas. Apple debería ofrecer más flexibilidad de hardware a sus consumidores. Debería proporcionar más posibilidades a los usuarios de instalar GPU o SSD de cualquier fabricante con controladores certificados. Esto a su vez creará demanda de Mac Pro en el mercado del juego.