Microsoft está llevando su teclado Word Flow a iOS
por
16 de enero del 2016 8:21 PM EST
/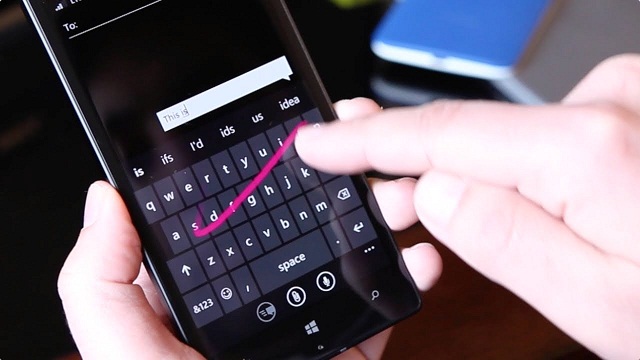 A través de un email enviado a algunos de los integrantes del grupo de usuarios de Windows Insider, y al que logro conseguir acceso el equipo del sitio web The Verge, Microsoft revelo que tiene planeado lanzar una versión para dispositivos con iOS de su teclado Word Flow, el teclado nativo de los dispositivos con Windows Phone.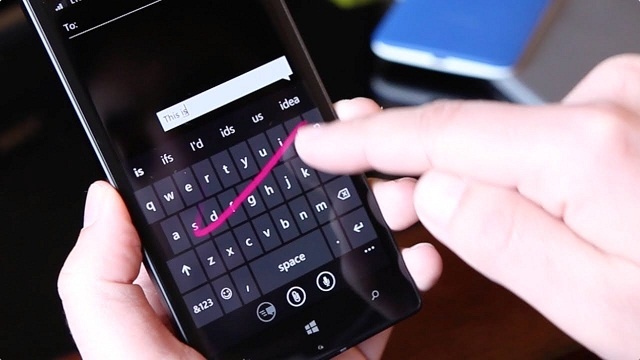 De acuerdo a la noticia original publicada el día de hoy (16 de Enero) en The Verge:
"En un email a algunos de los usuarios de Windows Insider, obtenido por The Verge, Microsoft está buscando usuarios de iPhones que quieran hacer la prueba del teclado Word Flow. No está claro cuando Word Flow será liberado al público general de dispositivos con iOS, pero Microsoft ya se encuentra preparado para probarlo más ampliamente así que es muy probable que este sea lanzado en los próximos meses. La versión de Word Flow de Microsoft para dispositivos con Windows Phone incluye un auto-corrector, palabras sugeridas, gestos, y la habilidad de arrastrar el dedo entre letras (de forma similar a Swype) para construir palabras."
Esto hecho ha sido posible gracias a la reciente decisión de Apple de aceptar teclados de terceros en sus dispositivos con iOS, lo que le permitió a la CEO actual de la compañía Microsoft Satya Nadela sacar una versión de Word Flow para estos dispositivos, ya que desde hace un tiempo y bajo su dirección, Microsoft ha tomado la iniciativa de lanzar versiones para otras plataformas de varios de sus software.
Es bastante probable que esta decisión por parte de Nadela con respecto al teclado Word Flow, cause gran molestia entre los usuarios de Windows Phone, dado a que este Teclado, que hasta los momentos era único de estos dispositivos, es considerado como una de las características más sobresalientes del sistema operativo móvil de Microsoft con respecto a las demás compañías del mercado.
Si quieres saber más sobre las funciones de Word Flow, aquí te dejamos un vídeo informativo sobre el: