Los juegos esperados para el 2010 para iPhone e iPod Touch!
por
29 de diciembre del 2009 1:46 AM EDT
/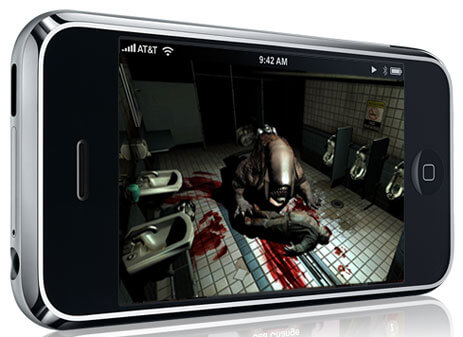 Hola iPhoniaticos, El 2009 fue un año muy importante con respecto a los juegos para iPhone e iPod Touch. Hemos visto, de hecho, la salida de alto títulos de nivel, tales como Need for Speed Shift, NOVA, eliminar el Pro y muchos otros. En vista del nuevo año, aquí una lista de juegos que saldrán en 2010.
Uno de los juegos que esperaremos sera  motor Unreal 3, dará un  lugar a un nuevo nivel la experiencia de juego 3GS en iPhone y iPod Touch 3G. Lo más probable es uno de los primeros juegos que podría basarse en el Unreal Engine es
BioShockm, cuya producción es prevista en el segundo semestre de 2010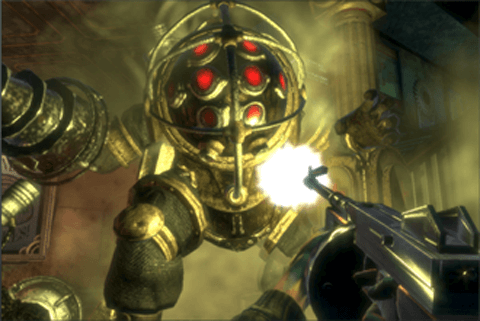 En febrero, Todd Howard anunció que el fabricante de Bethesda, famoso por juegos de rol, su intención de lanzar un juego para el iPhone.  Para aquellos que no conocen, Howard es el productor ejecutivo responsable de ambas series por las repercusiones Elder Scrolls 3: Si estos juegos fueron lanzados en la AppStore sería una gran sorpresa.
A finales de agosto, Rockstar Game, el creador de software de la casa de la famosa saga GTA ha anunciado una versión de iPhone, Grand Theft Auto: Chinatown Wars, cuya producción estaba prevista inicialmente para el otoño de 2009, pero, por razones desconocidas nunca ha sido puesto en libertad. Con toda probabilidad, el título estara en AppStore durante 2010.
Inicialmente anunciado en la GDC de este año, OnLive es un servicio para jugar a la carta, que tiene por objeto aplicar el modelo de cloud computing en el juego para que puedan jugar y guardar los juegos directamente en línea a través de un navegador o plataformas específicas. Todavía estamos esperando los primeros juegos que utilizan este sistema en el PC y el iPhone. Esperamos que en 2010 vamos a tratar de definir las características buenas.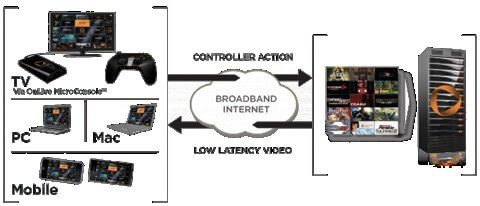 La compañía de software de Activision, a diferencia de los mencionados hasta ahora, no ha hecho mucho que hablar. En 2009, sin embargo, ha publicado dos grandes juegos en la AppsStore que todos sabemos: Bandicoot Nitro 3D y Call of Duty: World at War: Zombie
En Youtube vi un vídeo ( que desapareció misteriosamente) el juego de Tony Hawk Pro Skater2, pero nunca ha sido puesto en libertad y para que no haya mas noticias. Esto sugiere que el titulo llegara a la AppStore durante el 2010.
Gameloft, que es su lugar ha producido un gran numero de juegos para iPhone e iPod Touch, el mas importante: HAWX Tom Clancy's, Asphalt, Driver, NOVA, y muchos otros, deberian publicar el nuevo capitulo de Assassin Creed II, cuya liberación se esperaba en diciembre. Muy probablemente, el titulo estará disponible en enero del 2010
Otro fabricante fue muy bueno es  Electronic Arts que se ha desarrollado muchos juegos durante el 2009 y que, a principios de 2010, publicará la secuela de algunos títulos que ya están en la AppStore: Mirror's Edge Spore Creatures.
En el 2010, la compañía de software, creador del juego del clásico Doom, ha decidido liberar a todos los de la serie Quake, Classic Quake puesta en marcha de la expedición, de acuerdo con un componente de la empresa, un nuevo juego cada 2-3 meses.
Otros juegos que verán la luz durante el 2010 son
Plants Vs Zombies
Phoenix di Capcom's
Sonic CD, R-Type
Marble Madness
Warpgate
World of Goo
A Skeleton Story
Power Pill
Riddim Ribbon Cogs
100 Rogues
Galactic Keep: Dice Battles.
En el 2010, por lo tanto, promete ser un año rico en relación con el desarrollo y producción de juegos para iPhone e iPod Touch. Le mantendremos informado, obviamente de todo relacionado con todo lo que les dejado.