La próxima semana Apple lanzará el ansiado iOS in the Car
por
1 de marzo del 2014 5:29 PM EST
/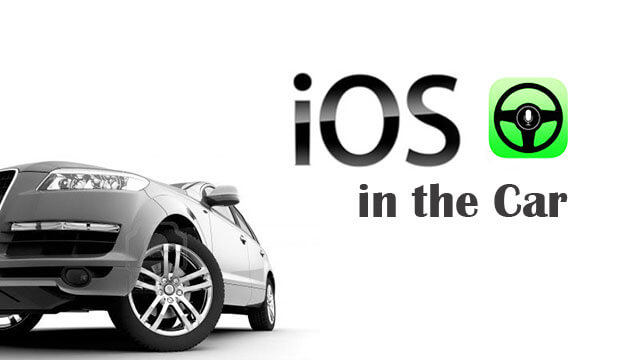 Todo parece indicar, que Apple al fin se encuentra listo para dar a conocer el esperado iOS in the Car. Y es que según recientes informes, la compañía incorporará por primera vez este nuevo software en dispositivos que no son propios de la marca. De modo, que en las próximas semanas a través de 3 principales socios automovilísticos como Ferrari, Mercedes-Benz y Volvo, podremos ver como es que la implementación de esta nueva tecnología inteligente de Apple, logra hacer de estos autos únicos y exclusivos en el mundo.
El anuncio oficial de acuerdo a lo que Apple tiene previsto, se realizará la próxima semana en Ginebra Motor Show. Y se espera que nuevos fabricantes de autos, se incorporen a esta nueva línea de modelos para este 2014.
Sin embargo, creemos que esta novedosa implementación del iOS in the Car, a la nueva generación de autos; le ofrecerá a los conductores una nueva forma de conducir, ya que podrán hacer uso a través de las pantallas de su vehículo, la aplicación de Apple Maps también podrán realizar llamadas, enviar mensajes, ver películas, y muchas funciones más que este nuevo sistema operativo para autos les proporcionará.
Ahora sólo nos queda reiterarles que tras muchos meses de espera, el iOS in the Car se vuelve una realidad. Llegando para darle una funcionalidad mayor a nuestro iPhone, iPad e iPod Touch.