Ya puedes disfrutar de los juegos de Nintendo en iOS 8 sin Jailbreak
por
6 de octubre del 2014 2:44 PM EST
/
Los videojuegos son algo que todos los usuarios con un smartphone disfrutan, sobre todo si estos no se encuentran disponibles para otras plataformas como Xbox, Playstation o en el ordenador. La japonesa Nintendo es una de las empresas clásicas y líderes en el mercado de videojuegos pero que sus productos no han sido lanzado para plataformas móviles de forma oficial.
Todos los usuarios sueñan con tener en sus móviles juegos como Marios Bros, The legend of Zelda, Donkey Kong Quest, Yoshiland, etc., pero ahora es posible en cualquier terminal con iOS 8.0.2 o ingerior sin necesidad de usar jailbreak, aunque tampoco ésta se encuentra disponible para iOS 8.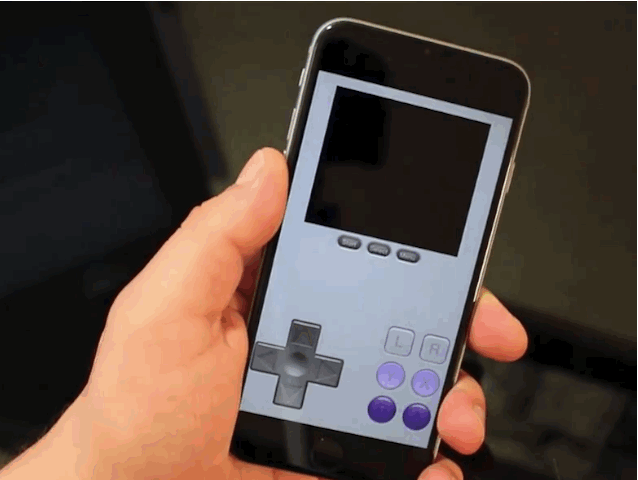 SiOS es un emulador de juegos de Super Nintendo creado por Lucas Mendes Meng el cual le da acceso a tu iPhone a SNES. La forma en que funciona es muy simple:
La instalación de SiOS
Debes de abrir esta página del blog desde tu navegador Safari y hacer clic en este enlace.
Ahora dirígete a los ajustes de fecha y hora y cambia el selector a "apagado" u "Off" y regresa la fecha al 24 de agosto del 2014. Si, así como has leído: 24 agosto 2014.
Ahora intenta la reinstalación nuevamente. Una vez finalizado presiona o toca la aplicación de SiOS y presiona "Confiar".
La instalación de juegos
Debes de ingresar a esta web para descargar los Roms de Super Nintendo.
Selecciona "Descargar ahora" o "Download now" y después abrir en SiOS y el ROM se guardará en la aplicación.
Dirígete al emulador y selecciona el ROM descargado y listo!
Disfruta el juego!