Jessica Alba se suma a la lista de artistas de Planet of the Apps, el reality show de Apple
por
30 de agosto del 2016 3:29 PM EST
/
Durante varios años, hemos visto el interés de Apple por el mundo de la televisión. A pesar de no poseer aún su propio servicio vía streaming, la compañía anunció que estaría produciendo un reality show.  El nombre que llevará esta serie, es Planet of the Apps, y como su nombre lo dice, estará tratando sobre desarrolladores de aplicaciones para la plataforma de Apple. Hasta los momentos, no se conocen muchos detalles con respecto a todo el contenido del show. Sin embargo, de lo que se ha venido informando, es de los mentores que estarán colaborando dentro del show.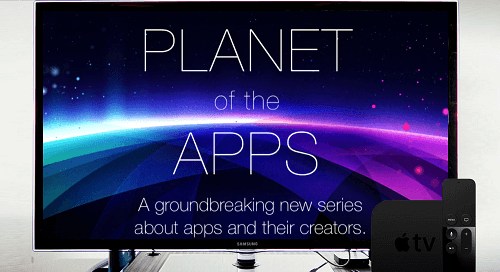 Desde hace un par de días atrás, surgieron los nombres de Gwyneth Paltrow, will.i.am y Gary Vaynerchuk; quienes confirmaron su aparición en el show de Apple. Por si no fuera poco, durante el día de hoy, se une un nuevo integrante a la serie de Planets of Apps; y es nada más y nada menos que Jessica Alba. Así es, hace un par de horas atrás, la actriz estadounidense dio algunas declaraciones a los medios de comunicación, anunciando que estaría siendo otra de las mentoras del reality show de Apple.
Apple busca artistas con experiencia en los negocios para su reality show Planet of the Apps
Esta decisión por parte de Apple, está lejos de ser aleatoria. Y es que, Jessica Alba, tiene más que experiencia en el mundo de los negocios. Durante el año 2011, la actriz fundó una empresa llamada The Honest Company; la cual se especializa en la venta de productos orgánicos para madres y bebés. Adicionalmente, durante este año 2016, también lanzó su propia línea de maquillaje, a la cual denominó Honest Beauty.
Apple, a pesar de aún no dar detalles importantes sobre su serie de televisión, nos ha venido mostrando aquellos artistas que estarán sirviendo de mentores dentro del show. Hasta los momentos, solo se han confirmado 4, en los que se incluye Jessica Alba, pero se espera que otros personajes importantes, también estén sumándose.