Google actualiza su aplicación oficial y acelerar la velocidad de carga
por
27 de mayo del 2016 1:02 PM EST
/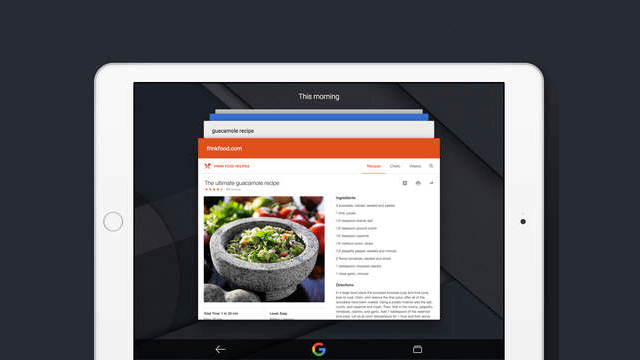 La aplicación oficial de Google se ha actualizado haciendo énfasis en la velocidad de carga . Su última actualización reduce la carga significativamente usando una nueva tecnología de aceleración de páginas móviles (AMP).
La aplicación de Google para iPhone e iPad nos permitirá acceder a Google Now en iOS. Y no sólo es increíblemente útil porque proporciona acceso instantáneo a la información que es importante para ti, sino que ahora la app es muy rápida.
Esto es gracias a la  tecnología de aceleración AMP, que Google introdujo por primera vez a la búsqueda móvil en febrero. Se dicen que las páginas compatibles con esta tecnología son hasta cuatro veces más rápida que otros portales web, además de consumir  datos hasta diez veces menos.
"Cada vez que abra la aplicación o realice una búsqueda, todo se carga un poco más rápido," explica Google. "Ya sea que usted pueda notar la diferencia o no, estas pequeñas mejoras ahorrarán a los usuarios de la aplicación un combinado de 6,5 millones horas en este año."
Las páginas que usan la tecnología AMP serán indicadas con un ícono de un rayo, como se demuestra en el GIF de abajo  y debe cargar "casi instantáneamente" en la mayoría de los casos, según comenta Google.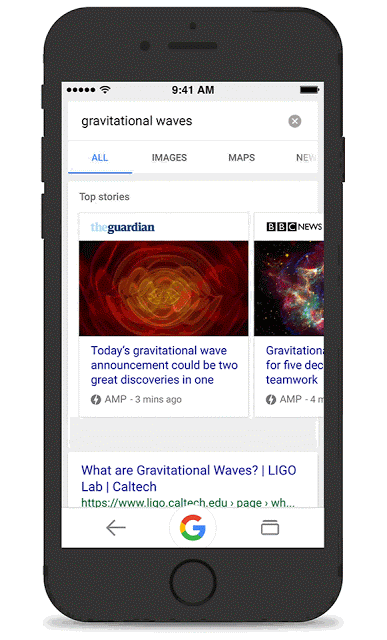 Además de integración de la tecnología de aceleración de páginas móviles AMP, la aplicación Para iOS ahora ofrece las últimas novedades deportivas, justo a tiempo para ver los resultados de tu equipo de "fútbol" favorito y  las últimas noticias  de los Juegos Olímpicos. Puede descargar la última versión desde la App Store.
La implementación de la tecnología AMP de Google para páginas web, se espera que se haga de manera paulatina, pero por lo pronto, los principales portales informativos como la BBC, The Guardian y The Washington Post ya tienen arraigada esta tecnología en sus portales.