Ginza Apple Store cancela su evento promocional tras amenaza de Bomba
por
7 de diciembre del 2015 11:46 AM EDT
/
Una amenaza de bomba obligo a suspender un evento de Apple el cual había sido programado para este domingo en el local de Apple ubicado en el Barrio de Ginza. El evento estaba planeado para las 2 de la tarde y la carta con el anuncio de la bomba llego a ser recibida aproximadamente a las 11 de la mañana.
Según la prensa local la carta recibida exigía de manera instantánea la cancelación del Talk Show que estaría bajo la realización del director cinematográfico Yukisada Iwao, sobre su film Pink and Gray que será estrenado para enero del próximo año. Sin embargo después de ser leída dicha carta, Apple tomo la decisión hacer la cancelación del evento por medidas de seguridad, cerro la tienda por una hora, desalojando a todos sus compradores e invitados e hizo una llamada a la policía.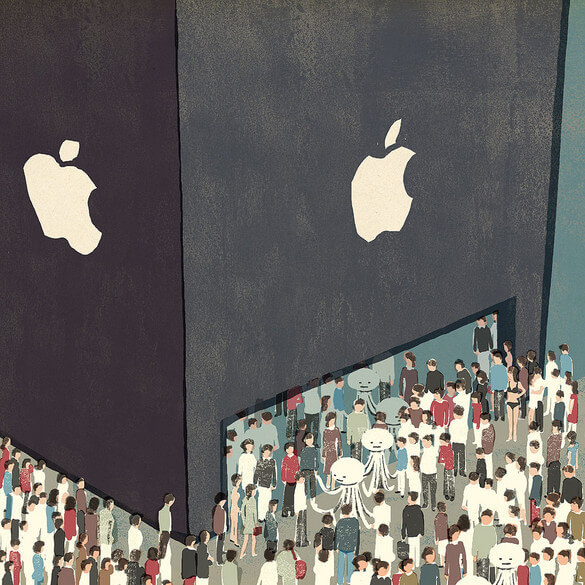 Según los reportes de la policía no se logro hallar aun indicio de explosivos dentro y fuera del local. Aunque la policía continua en su labor de investigación bajo el supuesto  de que era una obstrucción deliberada de los negocios.
La tienda de Ginza celebro otro evento de hoy como parte de Apple's Hour of Code series. y quien hablaba era Ceo Loilo Koji Sugiyama, contaba sobre las distintas aplicaciones educativas que son desarrolladas en su compañía para el disfrute de la comunidad infantil.
Pese a la reciente amenaza, es muy raro que Apple tenga este tipo de conflictos en su tienda a pesar del tamaño y el alcance internacional de la cadena.
La empresa se ha destacado por su efectividad y rapidez para hacer el cierre de sus tiendas en el primer indicio de algún peligro en el que los compradores e invitados puedan salir afectados durante la situación que este presente.