ETSI aprueba el formato nano-SIM
por
1 de junio del 2012 9:43 PM EST
/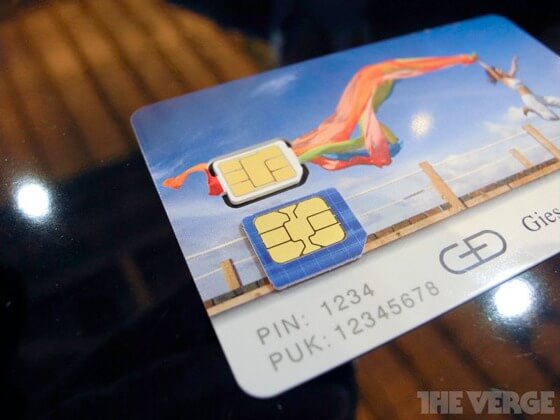 El formato para la nueva nano-SIM (4FF) propuesto por Apple ha sido aprobado por el Instituto Europeo de Normas de Telecomunicaciones (ETSI) esta mañana, superando otras propuestas como la de Motorola, Nokia y Research in Motion. La nueva tarjeta es un 40% más pequeña que las tarjetas micro-SIM actualmente.
El ETSI ha anunciado en su página web la aprobación de una nueva propuesta de nano-SIM, y aunque no menciona el nombre de Apple, confirma que el elegido es el "fourth form factor" formato (4FF), con unas  medidas: 12,3 mm de ancho por 8,8 mm alto y 0,67 mm de espesor
El nuevo factor de forma fue adoptada por la industria con la participación de los principales operadores de redes móviles, proveedores de Smartphone y los fabricantes de dispositivos móviles. El nuevo diseño será publicado en su momento con especificación TS 102 221 de la ETSI, disponible de forma gratuita todas las demás normas de la ETSI en la web ETSI.
Con respecto al diseño final, esto se realiza de tal manera como para hacer que la nueva Nano-SIM sea compatible incluso con el diseño actual y continuará ofreciendo la misma funcionalidad de las tarjetas que usamos ahora. Como destaca The Next Web, la ETSI no se ha declarado explícitamente que la propuesta de Apple gana, pero The Verge ha publicado una imagen (la de arriba se este párrafo), que muestra cómo las medidas son las mismas que las que se encuentran sobre la propuesta de los de Cupertino.