Descarga los Wallpapers de Apple Music
por
15 de junio del 2015 7:13 PM EST
/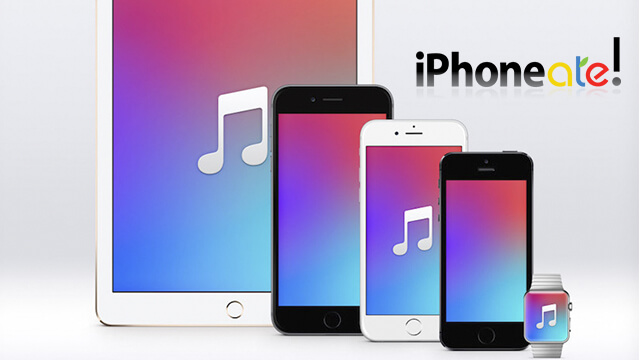 Si has estado al tanto sobre lo que pasa sobre todas las nuevas noticias de Apple Music, el cual es un nuevo servicio de musica algo como spotify que fue recién presentado, quizás te interese saber que además de ofrecerte la música que más te gusta, también ha servido de inspiración para crearle sus  nuevos wallpapers que te puedes descargar directamente aquí.
De hecho con varios servicios nuevos que lanza Apple nos tiene acostumbrados a sacar un Wallpaper especifico como con cada nuevo iOS presentado, son muchos los diseñadores que se animan a implementar diseños para que transcurra como un virus con la finalidad de convertirlo en algo mucho más visual y claro comercial.
Estan disponibles los wallpapers inspirados en Apple Music son los que estan al inicio del post, de los cuales tu puedes elegir por la versión con el logo de la nueva aplicación y servicio de Cupertino, o también descargarte la imagen sin ningún signo de referencia el cual bendría siendo solo el degradado que en lo personal esos wallpapers son mis favoritos. Tan solo con los colores que la caracterizan. Se han hecho diseños con las medidas exactas para los principales dispositivos de la Apple, los que estan disponibles son para iPhone, iPad y Apple Watch. A continuación te dejamos los links a escoger con diferentes enlaces de descarga por si quieres ver a tu dispositivo con estos nuevos wallpapers.
Descarga para el iPhone: logo; sin logo

Descarga para el iPad: logo; sin logo
Cabe destacar que todos estos wallpapers inspirados en Apple Music han sido diseñados por el artista Jason Zigrino, el cual es habitual encontrar en la sección destacada de Wallpapers of the Week. Se de los primeros en presumir que conoces lo que es y sera el Apple Music aunque por el momento solo se encuentra en forma de wallpaper, no lo dudes y descarga el de tu mejor preferencia. Recuerda que todos ellos son completamente gratis y si puedes no dudes compartelos con la comunidad.