Conoce el recorrido que realiza el iPhone para llegar a tus manos
por
13 de abril del 2016 12:52 PM EST
/
Se ha determinado que las partes que integran al iPhone podrían recorrer  una distancia semejante a un viaje de la luna hacia la tierra, solo el botón central de identificación recorre 12 mil millas en su proceso de fabricación, viajando desde Changsha en China, luego a Jiangsu y por último a Taiwán en Kaohsiung donde completa su travesía.
Ahora sumemos las distancias que viajan todas las partes para poder ser armado y por último llevado hasta tus manos.
240.000 millas de distancia recorre tu iPhone para ser fabricado
Las 12.000 millas del botón central del iPhone es solo una mínima parte de recorrido total de todas sus partes que provienen de varios países, algunos de Japón, otros de países europeos, hasta que finalmente se congregan en China.
Esta distancia se relaciona a la gran cantidad de proveedores de partes, que posee Apple para la fabricación del dispositivo.
Estos cálculos fueron extraídos por Door to Door: The Magnificent, Maddening, Mysterious World of Transportation, donde se calculan las distancias que recorren varios equipos electrónicos para su fabricación como teléfonos celulares como el iPhone, PC, laptos, televisores y productos de la línea blanca, es un cálculo que ayuda a determinar cuan eficiente es la producción y el precio de fabricación del equipo.
Según Humes, "las partes internas y externas de un equipo se alinean como los ingredientes en la cocina, para preparar un plato y que a su vez este, plato se convierte en otro ingrediente de otro chef".
Este estudio no incluye las distancias que recorren las materias primas, solo los componentes ya fabricados que forman parte del ensamblaje final del dispositivo.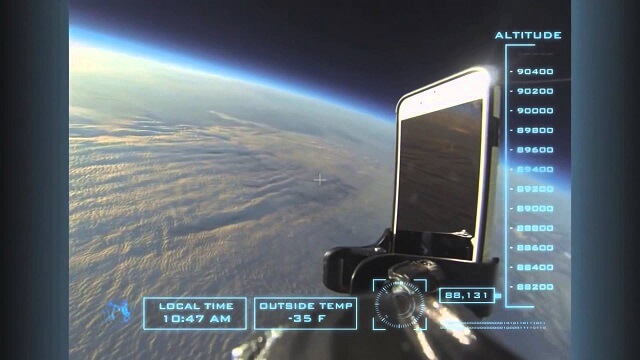 En total según Humes, el recorrido total de las partes del iPhone para su producto final, es aproximadamente de 240.000 millas, un poco más de la distancia entre la tierra y la superficie de la luna.