Cómo desactivar la función "Agitar para deshacer" en iOS 9
por
31 de enero del 2016 11:00 AM EST
/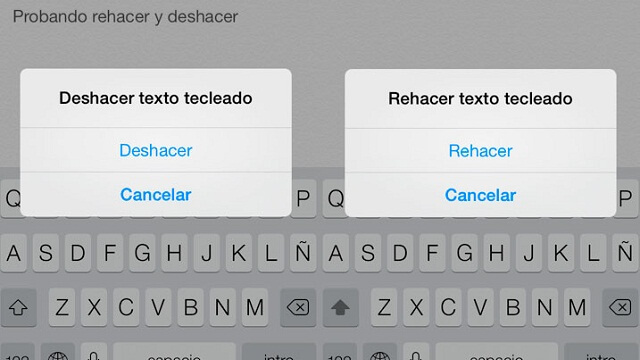 Tanto iOS 9 como algunas versiones más antiguas, cuentan con una característica bastante particular, la cual nos permite deshacer o rehacer lo último que hemos escrito con tan solo agitar el dispositivo. Esta función suele ser bastante práctica si buscamos agilizar la escritura, debido a que no será necesario borra de uno en uno los caracteres.
Sin embargo, esto también resulta  en malas experiencias por parte de algunos usuarios, los cuales deben lidiar con que la función "Shake To Undo" se active en los momentos menos indicados y utilizando movimientos leves en el iPhone iPad.
El foro de Apple se abarrotó de varias quejan que explicaban esta situación, y es por ello que la compañía decidió incluir en iOS 9 un  interruptor de apagado para esta función. Si deseas desactivar esta característica, puedes hacerlo desde los ajustes del sistema y siguiendo algunos sencillos pasos.
Cómo desactivar la opción "Agitar para deshacer"
Primero accede al menú de ajustes, luego a General y por último
Desliza hacia abajo hasta que encuentres la entrada "Agitar para deshacer", la cual deberás seleccionar para que se abra el panel de configuración.

Una vez dentro, se hallará una única opción con el nombre de "Agitar para deshacer", junto con un interruptor al lado. Para desactivar la opción, pulsa sobre dicho interruptor hasta que quede en la posición de apagado.
Tras realizar esto, los cambios se llevarán a cabo de manera inmediata, por lo que puedes empezar a escribir e incluso agitar el iPhone o iPad sin que se active la función "Shake To Undo".
Cabe destacar que el iPad cuenta con su propio botón en el teclado para deshacer y rehacer, por lo que no será necesario utilizar la que se activa a través del movimiento.
Por otra parte, si tienes un buen manejo de  da función de agitar para deshacer los cambios, entonces podrás aprovecharla al máximo y tenerla activa siempre en tu iPhone o iPad.