Apple Pay agrega 15 nuevos bancos a su lista y se extiende
por
20 de enero del 2015 5:20 PM EST
/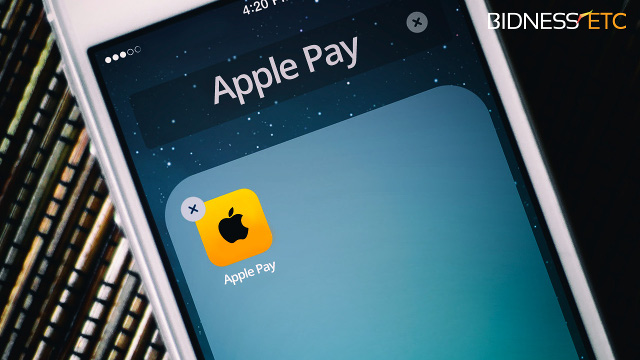 Apple Pay sigue creciendo y agregando socios a la plataforma de Apple. Esta vez en la segunda actualización en lo que va de enero la compañía apuesta todo por llegar a ser el líder en uno de los mercados más complejos hoy en día como es los pagos o transferencias móviles donde Paypal está a la cabeza.
Esta vez 15 bancos se han sumado como socios de Apple a partir del día de hoy, llegando a 45 instituciones financieras en total en Estados Unidos de los cuales Bank of América ha reportado una gran cifra que llega a los 800 mil clientes que ya disponen de la plataforma.
La siguiente lista son las instituciones que se suman a Apple para dar mayor seguridad y privacidad a las transacciones de sus usuarios:
-A+ Federal Credit Union
-Amegy Bank of Texas
-America First Credit Union
-Bethpage Federal Credit Union
-California Bank & Trust
-Connex Credit Union
-Goldenwest FCU
-Huntington Bank
-KeyPoint Credit Union
-Meijer Credit Union
-National Bank of Arizona
-Nevada State Bank
-The Bank of Greene County
-Vectra Bank
-Zions First National Bank
El sistema ha empezado y llegado al público desde el pasado 20 de octubre con la posibilidad de que muy pronto se extienda a Canadá, el Reino Unido para este mismo año y un acuerdo con Alipay del cual no hemos tenido más novedades.
Desde el pasado mes de diciembre la compañía había reportado que Apple Pay representaba el 1% de las transacciones en Estados Unidos los datos podría actualizarse dentro de 60 días aproximadamente de manera oficial en su primer reporta fiscal. Además, otras compañías como Google están detrás de uno de los competidores más fuertes de Apple Pay como es Softcard.