Apple Music comenzará a ofrecer el catálogo completo de The Beatles
por
23 de diciembre del 2015 11:38 AM EST
/
Una noticia que alegrara a muchos fanáticos de las bandas clásicas de la pasada década ha sido anunciada, ya que, el servicio de streaming Apple Music comenzara a ofrecer el catálogo completo de la tan aclamada banda de rock The Beatles, famosa por sus canciones con letras poderosas y ritmos equilibrados, que en sus mejores tiempos ofrecieron una gran dosis de hermosa música, y aunque han pasado los años aun lo siguen haciendo.
Ahora, con esta noticia, esa espectacular música llegara a muchas más personas de las que podamos imaginar, no solo llegara a oídos de los fans de la banda, sino que probablemente también llegue a las nuevas generaciones, para que así estas puedan apreciar el talento y la fuerza de esta increíble banda tuvo e incluso puede que influya de manera positiva.
En estos tiempos actuales lo que más necesitan las personas son buenas influencias y el poder del mensaje que transmite la música es más grande de lo que muchos puedan llegar a imaginar.
Esta banda tuvo sus orígenes en el año 1960 en Liverpool, conformada por 4 jóvenes, cuyos nombres son altamente reconocidos en la actualidad, el gran John Lennon, Paul McCartney, George Harrison y Ringo Starr.
Los usuarios de Apple Music a partir de las 12:01, hora local, del 24 de diciembre de este año ya tendrán acceso al material de The Beatles, pero, otros usuarios de streaming también contaran con esta oportunidad, así es, servicios streaming como Spotify y Deezer, también tendrán el catálogo completo de The Beatles disponible al mismo tiempo.
Adicionalmente a los ya antes mencionados estos servicios, Amazon Prime, Microsoft Groove, Google Play, Rhapsody, Slacker y Tidal, también tendrán la música de The Beatles disponible.
Claro que, como ya muchos usuarios de Apple deben saber, en el 2010 tras un importante acuerdo, ellos construyeron todo el catálogo del cuarteto, para tenerlo disponible en iTunes, listo para descargarlo, en ese entonces era la primera en la historia que esto pasaba.
Además, en septiembre del 2013, Apple nuevamente trajo la música de The Beatles a su iTunes Radio, es importante mencionar que el álbum "The Beatles: 1" se encuentra disponible en iTunes, el cual es una colección de canciones remasterizadas e incluye videos hechos por la banda.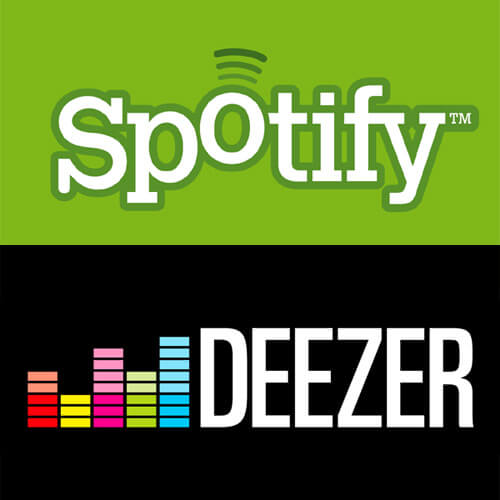 Un dato curioso es que en el caso de Spotify, los usuarios podrán oír la música de The Beatles de forma gratuita una banda como ya se mencionó con gran fama, exitosa y legendaria, pero en el caso de la música de la popular cantante de la actualidad Taylor Swift, se debe pagar para acceder a ella.