Apple lanzó el lector de tarjetas SD Lightning para el iPad Pro
por
8 de diciembre del 2015 1:19 PM EST
/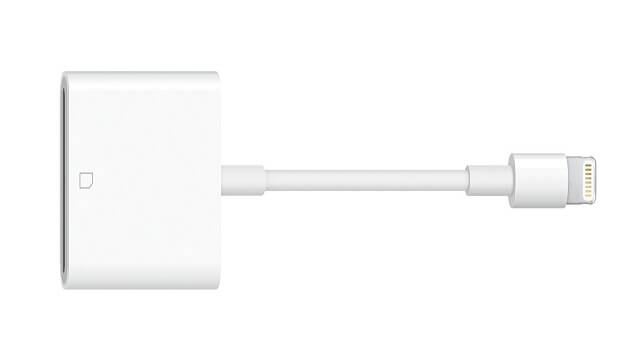 Si estás acostumbrado a pasar fotos y vídeos de tu cámara a cualquier dispositivo de Apple, sabrás que a veces la velocidad de transferencia suele ser muy lenta. Desde el sitio oficial de Apple, nos informan que la manzana acaba de lanzar un nuevo lector periférico compatible con USB 3.0 para poder transferir datos (imágenes y vídeos) desde tu cámara hasta el iPad Pro. El nuevo periférico Lightning to SD Card Camera Reader ya está disponible en las tiendas online de Apple a un precio de $29.99. Aquí te dejamos el enlace directo para que puedas hacer la compra: Comprar Lightning to SD Card Camera Reader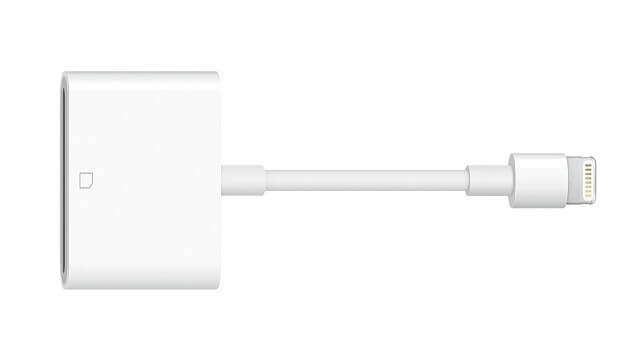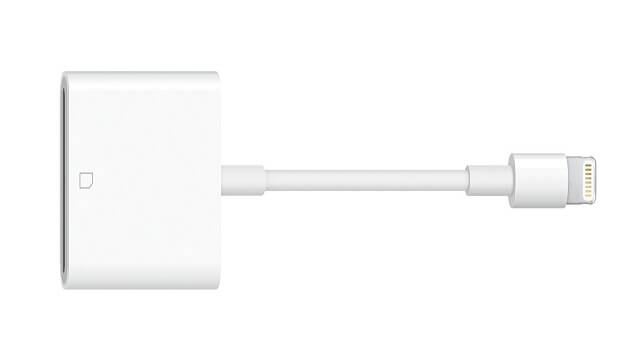 La compra del periférico viene con la disponibilidad de envío en 3 a 5 días laborales desde la tienda online de Apple, sin embargo, esto se aplica solamente para los Estados Unidos ('por los momentos', asegura Apple). Y con esto, el Lightning to SD Card Camera Reader se convierte en el único accesorio capaz de aceptar la velocidad de transferencia USB 3.0 en el iPad Pro hasta el momento.
Aquí dejamos lo que Apple dice sobre el nuevo Lightning to SD Card Camera Reader: "El Lightning to SD Card Camera Reader apoya formatos estándar de fotos, incluyendo JPEG y RAM, juntos con los formatos SD y HD de vídeo, al igual que H.264 y MPEG-4. Ademas, es compatible con la transferencia de datos a velocidades de hasta USB 3.0 en el iPad Pro y hasta a USB 2 en los demás modelos del iPad y iPhone".
Mucho antes del Lightning to SD Card Camera Reader
Durante un tiempo, los rumores sobre la creación de un lector periférico capaz de adaptarse a la velocidad de transferencia del iPad Pro era parte del plan de Apple para poder darle más accesibilidad a los usuarios que están moviendo archivos desde un dispositivo a otro. En especial, luego del desmontaje de iFixit, que fue cuando se demostró que el nuevo hardware estaría dedicado al iPad Pro.
Por eso, si observamos los pines en ambos puertos, es obvio que el Lightning to SD Card Camera Reader puede funcionar con cualquier dispositivo iOS. Así que no sólo podrá adquirirlo un usuario del iPad Pro, sino también del iPhone y versiones antiguas del iPad.
Velocidad de transferencia con el nuevo periférico
A pesar que el USB 2.0 sigue siendo rápido, en comparación con el USB 3.0, la diferencia es muy significativa. Algo que se ha visto en todos los cables y adaptadores de Lightning hasta el momento.
La velocidad máxima del USB 2.0 es de 60MB por segundo, mientras que el USB 3.0 es de 640MB por segundo. Por lo que, conseguir grandes archivos de vídeo 4K desde una tarjeta SD ya no será un problema, porque el nuevo modelo es lo suficientemente rápido para realizar las transferencias de datos en poco tiempo.