Apple crea un blog sobre Swift
por
14 de julio del 2014 1:33 PM EST
/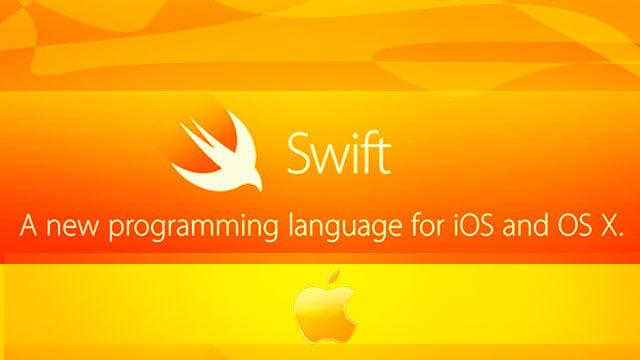 No es normal que Apple haga estos movimientos de comunicación para comunicarse directamente como crear un blog, pero se ve que en Cupertino las cosas se están reformando debido a que el equipo de desarrollo ha creado un blog sobre Swift, lenguaje de programación de Apple que presentó hace algún tiempo, en el que se puede ver en su entrada inicial cuales son las intenciones sobre de que va a tratar esta publicación.
El blog creado por los desarrolladores de Swift está hospedado en la parte de desarrolladores de la web principal de Apple y en él, según sus propias palabras, nos topamos con novedades sobre el avance del lenguaje como también información acerca de como desarrollar con este nuevo lenguaje de programación que Apple presentó en la anterior WWDC.
Apple como ya pueden haber visto ha publicado varios libros sobre su lenguaje Swift en su tienda, los cuales pueden descargar gratuitamente:
The Swift Programming Language
Using Swift with Cocoa and Objetive-C
Swift por ahora es un lenguaje el cual esta en desarrollo y por ahora no se ha podido ver todo su potencial ni funcionamiento. Pero es de esperar que en el nuevo blog creado para Swift de Apple se compartan ideas, se explique y se aclaren muchas cosas sobre este nuevo lenguaje. Para comenzar desde la base y bien, en la primera publicación han explicado que pasa con la compatibilidad de las aplicaciones si usan para su desarrollo el lenguaje Swift, así como los diferentes framework que hay para desarrollar las aplicaciones. Un blog el cual no deben dejar atrás si son desarrolladores y quieren aprender sobre este nuevo lenguaje, el cual promete resultados positivos, facilidad y gran potencial debido a que desde Apple se le está dando gran importancia.
Para más información visita: Swift Blog